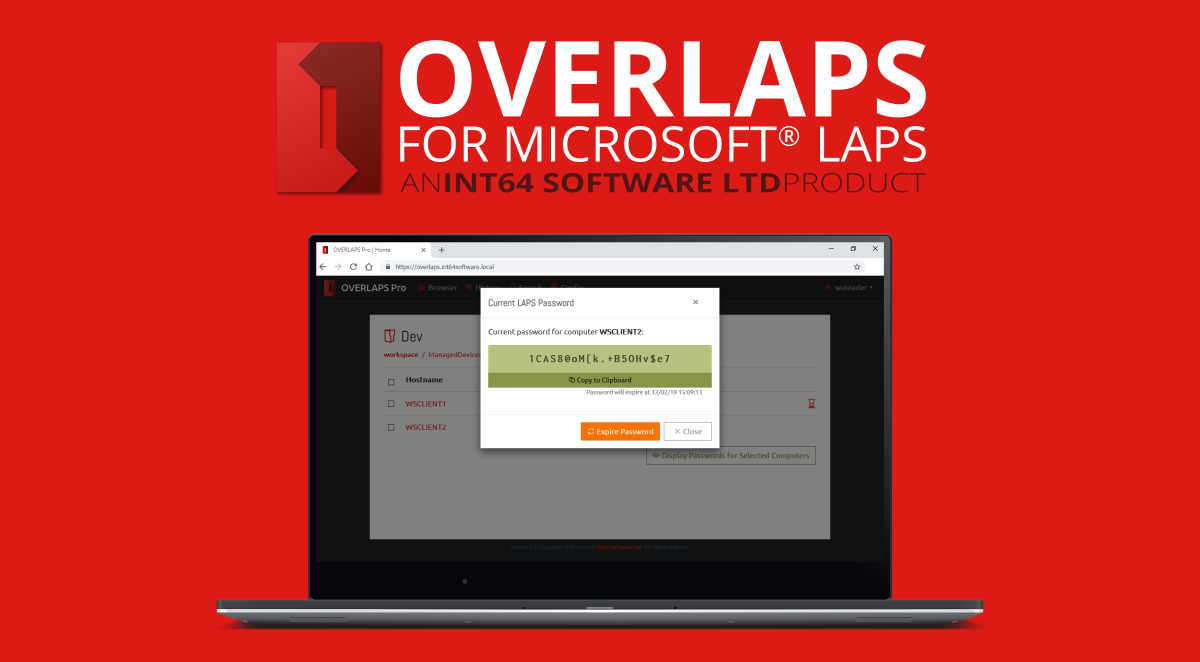 OVERLAPS for Microsoft LAPS 1.3.7.0
Introduction
Update 1.3.7.0 is now available for OVERLAPS, our web based UI for Microsoft's Local Administrator Password Solution (LAPS).
Features
Update Notifications
For systems connected to the internet (OVERLAPS server, not client) we've now implemented an automatic update checker. This will run once a day discretely in the background and, if a new version is found, notify you with a small message in the OVERLAPS page footer.
Servers which do not have an outbound internet connection will not check for these updates.
Because we recognise that many servers are strictly controlled, updates are not downloaded or installed automatically, instead this is a manual process.
Improved Pagination
To improve page display in environments which have Organizational Units with many thousands of computers, the pagination of the computer list screen is now limited so that only a select number of pages are displayed.
We have also added pagination to the computer search results for particularly large result sets to reduce the impact on Domain Controllers and generally improve performance.
Downloads
The update is now available from your Downloads section on the main OVERLAPS website.
The trial version of OVERLAPS has also been updated and can be downloaded from the About Trial page.
Like the article? Share with your friends: