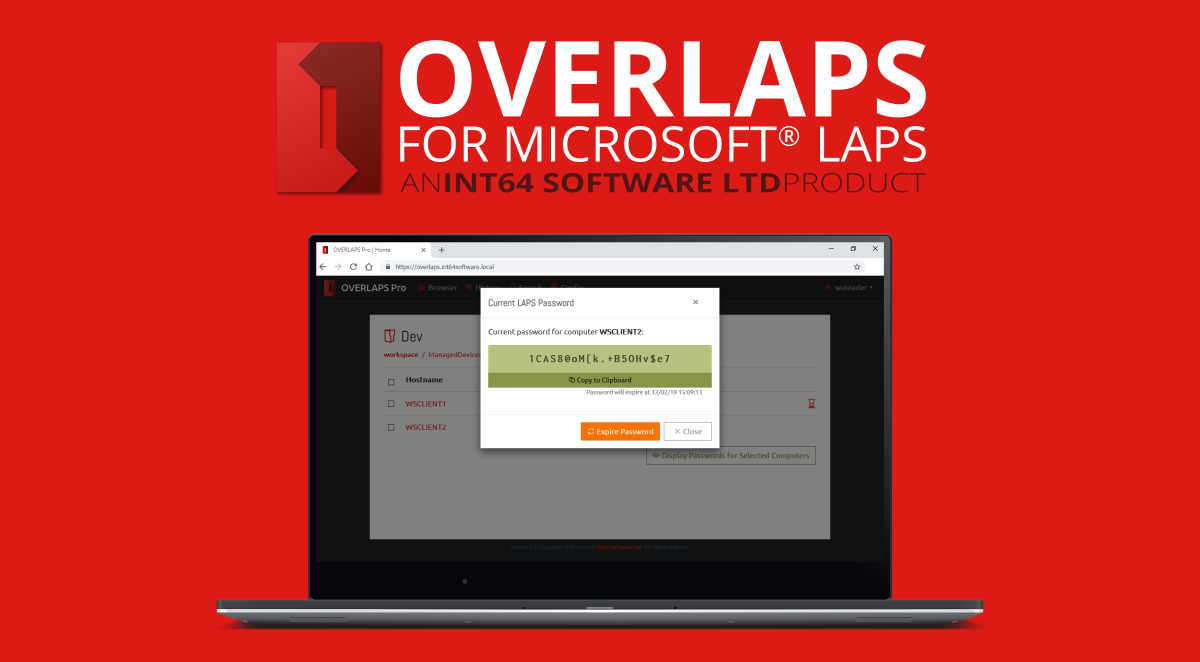 OVERLAPS for Microsoft LAPS Version 1.2.2.2
Patch version 1.2.2.2 for OVERLAPS for Microsoft LAPS has now been released. Continue reading for more information about what this patch changes.
Customers will find the patch and full installer available in their OVERLAPS downloads page, trial customers can find the download on the OVERLAPS Trial information page.
Information and Availability
OVERLAPS is a premium UI replacement for the Microsoft LAPS Local Administrator Password Solution. LAPS is a free and incredibly powerful security tool for Active Directory environments which fully manages the secure randomisation of Local Administrator accounts on your client devices. However, its user interface is purely functional, so OVERLAPS aims to provide a much cleaner user experience with all the same power.
This update is available for free to all existing OVERLAPS customers.
Version 1.2.2.2 Changes
Fixed Feedback Issue on Login Page
Fixed an error in the login page if no users have been added to OVERLAPS yet.
Fixed Missing Long Page Title
Fixed a bug which was causing the "Long Page Title" customisation option to not be displayed.
Improved International Support
Fixed bugs in the session handler which occurred in non-English language versions of Windows.
Improved Cookie Handler
Added better data validation systems to the cookie handler to improve stability.
Changes to the OVERLAPS Free Trial
The trial demo version of OVERLAPS has also been updated to version 1.2.2.2 and includes all of the above and previously published fixes.
The free demo can be downloaded from the OVERLAPS page at https://int64software.com/overlaps/about-demo/.
Like the article? Share with your friends: