14.

Reports

The Reports page is used for hosting dynamic lookup data to identify problems or areas for investigation. You can select the report that is displayed by clicking the Report name link, and you can change which OU is being scanned by clicking the Domain/Container link.

Currently there are two reports available:
14.1

Computers with an Expired LAPS Password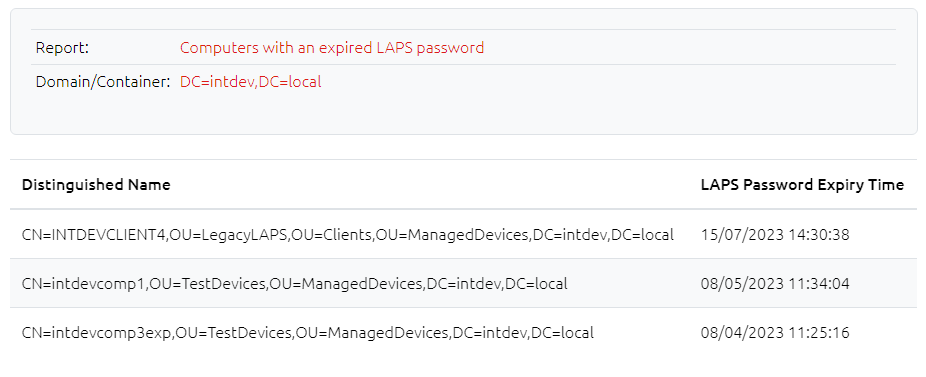 This report shows any computer where the LAPS password's expiration time has been exceeded, meaning that it is due to be reset. Due to the way LAPS works, it may be normal to see some computers appearing in this list from time to time, but if the expiry time shown is considerably old then it may be worth investigating.
14.2

Computers without a LAPS Password

Shows a list of computers who do not have a LAPS password attribute set (either legacy ms-Mcs-AdmPwd, new unencrypted msLAPS-Password, or new encrypted msLAPS-EncryptedPassword). If the computers have only recently been domain joined then this may be normal, but for older devices this may indicate they are having problems processing their group policies.